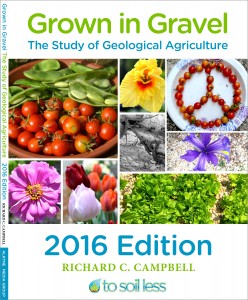 Grown in Gravel 2016 Edition Download
Grown in Gravel: The study of Geological Agriculture.
Gravel allows you to reduce the cost of fertilizers, soil, weeding product and the amount of water you use to garden. Because the growing medium is gravel, a gravel garden can last a lifetime. Learn how to reduce the cost of gardening by going with gravel. Go green with gravel.